For Architects
While appropriate material selection is a key contributor to the successful performance of a building, materials also provide some of the greatest opportunities for creativity and exploration in the built environment. But with the rapid expansion of material and product developments new methods of working are needed to keep pace.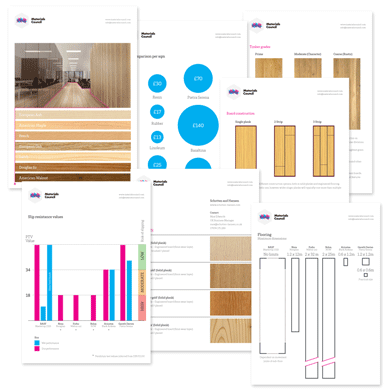 This is where Materials Council comes in, cutting through the proliferation of products out there and offering specialist advice to individuals and on projects.
Analogous to the design process, Materials Council adopts a rational materials selection methodology as part of an integrated design approach, informing and advising on options based on their appropriateness for the individual application, context and required performance.
Materials Council also bridges the manufacturing and architectural industries, translating technical data, material performance and constraints, and communicates them to designers in clear, visual and immediate terms.
Our services advance the understanding of materials, aid decision making, facilitate communication amongst colleagues and with clients and, ultimately, enable you to successfully execute your creative vision.
In all of these activities, Materials Council remains discretely in the background, leaving the entire focus on the professional expertise and brand of the individual firm of architects.
Completely independent from manufacturers, our consultancy is not influenced or compromised by our relationship to industry.
Services:
• Project-specific consultancy
• Thematic research
• Client and in-house materials presentations
• Workshops and professional development
Contact hunter@materialscouncil.com to discuss how Materials Council can support your project.
Client testimonials
"We had a disaster on site when our new, high-spec insulation product turned up and was simply not fit for purpose. I put the challenge to Ian to suggest a suitable alternative; within an hour Ian had come back with a product which seems to be fit for purpose. The suggested product was ½ the price and 4 times as efficient, potentially saving the client on install cost and gaining extremely valuable floor space.

We are still investigating the product and we are hopeful of using it, but our first impression of Ian and Materials Council is positive and I am sure we will be receiving more useful advice on many projects going forward"
- Andrew Richards, associate Studio Indigo
"In terms of the service, we found it excellent. By Materials Council taking over the sourcing and research of the materials, we could concentrate on the design of the space… I would recommend Materials Council to companies both large and small who could benefit from a specialist and extensive knowledge of materials.
Overall the feedback from us and the client has been very positive, we wish you every success on this and hope to be using you guys again soon."
- Tom Kennedy, senior designer GLOCK UK