Library Software
With our Library Software System all physical library samples can be searched for or browsed through our image-based library software, informing the user about the material, its performance and manufacturer, and directing them to the specific location of the material in the physical library.
The customisable browser-based library software can be fully branded, styled and integrated into your own intranet system or private webpage enabling your designers to research remotely from the physical library.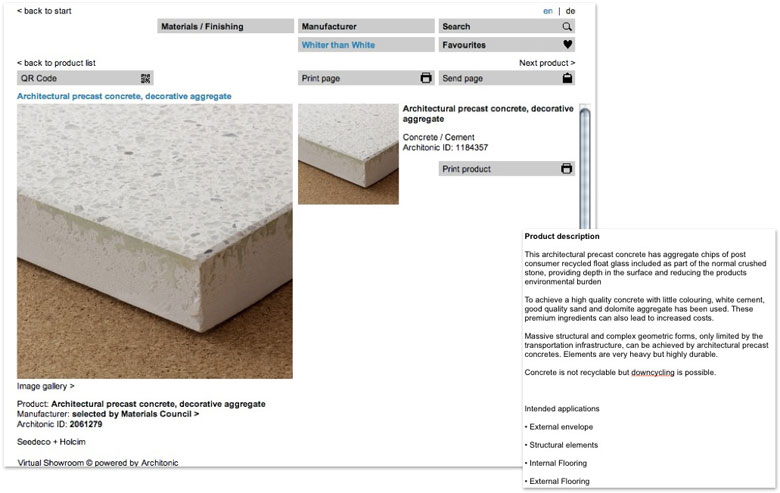 Mobile Library Tools
Through the implementation of QR code technology our Mobile Library Tools offer the most efficient interface between the physical library samples and the digital information.
Scanning a material with a mobile or tablet device immediately displays the information about that material without the need to return to a desktop terminal, allowing the user to quickly assess its suitability and continue their search.
Our mobile and tablet applications for Android and iOS can be fully branded and are also accessible offline.