For Manufacturers
The proliferation of new architectural products and material developments competing to be selected for projects makes it increasingly difficult for your products to stand out in a crowded marketplace. For the architect, this means more time spent on research, comparative study and documentation.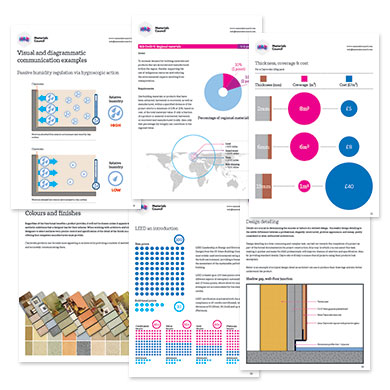 Manufacturers, therefore, who are able to offer comprehensive and immediate information, imagery and documentation on their materials and products' credentials, presented in the manner and medium that architects and designers demand, are at a distinct advantage.
Materials Council advises industry on how to successfully communicate and market their products to architecture and design professionals: what information is relevant within their design process, which criteria provide a competitive advantage, and which support materials need to be made available and in what format. We also implement the 'translation' of technical specifications and innovations into a language that architects can understand most clearly, making the information and products themselves more accessible.
One of the most effective ways to introduce your products to architects and demonstrate the competence of your company is through a well designed CPD presentation. Materials Council develops CPD concepts and produces presentations that make the most convincing and relevant arguments for specifying your products. Our presentations instil confidence in the audience by illustrating the added value your company offers, setting it apart from the competitors.
But more than this, Materials Council can also inform product development thanks to our expert knowledge of architects' materials needs and creative desires, producing more attractive products for architects and design professionals.
Contact Ian Hunter to discuss how Materials Council help you more successfully reach architects and creatives: hunter@materialscouncil.com
Consultancy areas
• Marketing and communication
• Website
• Literature
• Sample presentation
• Technical information
• Graphical presentation of data

• Standard design detailing recommendations
• Sustainability accreditation systems
• CPD presentations
• Product development
• Competition
---
Clients include
• Lammhults Möbel AB
• Clayworks
• Fuse & Co
• Alchemy Finishes
---
Client testimonials
"Commissioning Materials Council to write a CPD has given us a presentation that stands out and gains us access to architects by demonstrating we fully understand their needs and cater to them. The content and its communication shows us as an experienced, highly knowledgable and competent collaborator, establishing continuing connections with the attendees."
– Christina Williams, director Fuse & Co (previously agent of Lammhults Möbel AB)