Materials Dispatch Service
Materials Council curates and presents to you the latest materials, technologies and products. Our resolute search for materials and constant dialogue with our comprehensive network of manufacturers ensure we remain up to date with the latest industry news and developments. This enables Materials Council to offer a dedicated, proactive subscription service providing genuine materials inspiration and insight.
• Expand the scope of your materials awareness and knowledge
• Discover new materials, products and manufacturers
• Inspire creative material use and design innovation
Our specialist knowledge and experience ensures we present only the best or most appropriate material solutions and the most competent and cooperative manufacturing partners.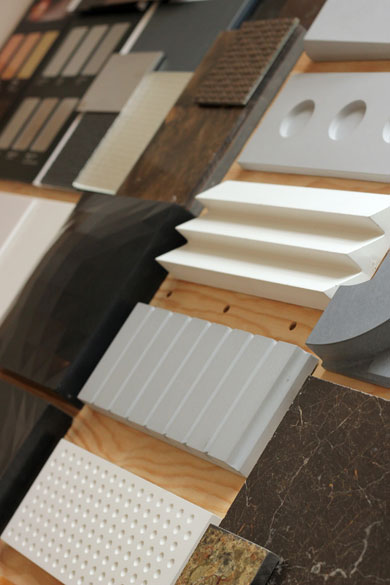 The dispatch
• Curated materials display at your location, rotated monthly and introduced with a presentation by Materials Council. Samples are yours to keep if desired.
• Monthly materials bulletin featuring 'what's on' information about the current curated materials display (including manufacturer contacts) and new materials, products and technological developments. To be disseminated throughout your organisation.
• Recommendations of materials-focused CPD providers, working with the your CPD organiser to contribute towards a varied and constructive CPD programme
Contact Brad Turner to discuss our Materials Dispatch Service or arrange a taster 'Materials Speed Dating' CPD: turner@materialscouncil.com