Materials Library Software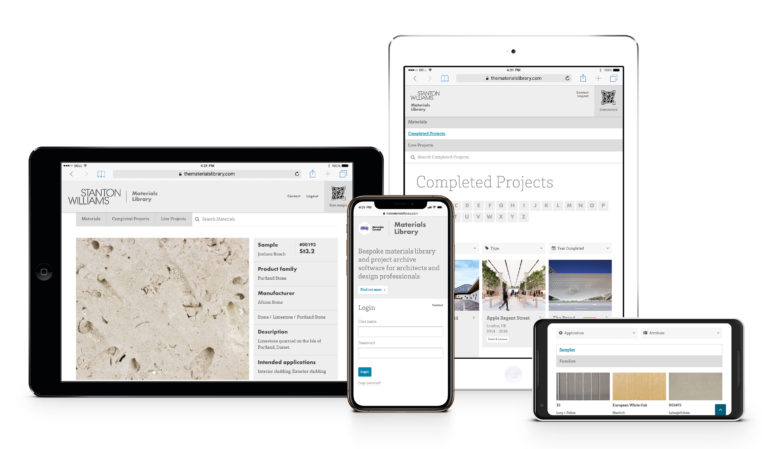 Materials Council's Materials Library Software is the only purpose-designed, professional working tool facilitating the organisation, management and operation of a materials sample library, assisting the material selection process and enabling the creation of project materials palettes and archives.
The software is the link between the contents of a materials sample library and the digital information. It allows users to browse the library remote from the physical sample library and manages the loaning of materials samples.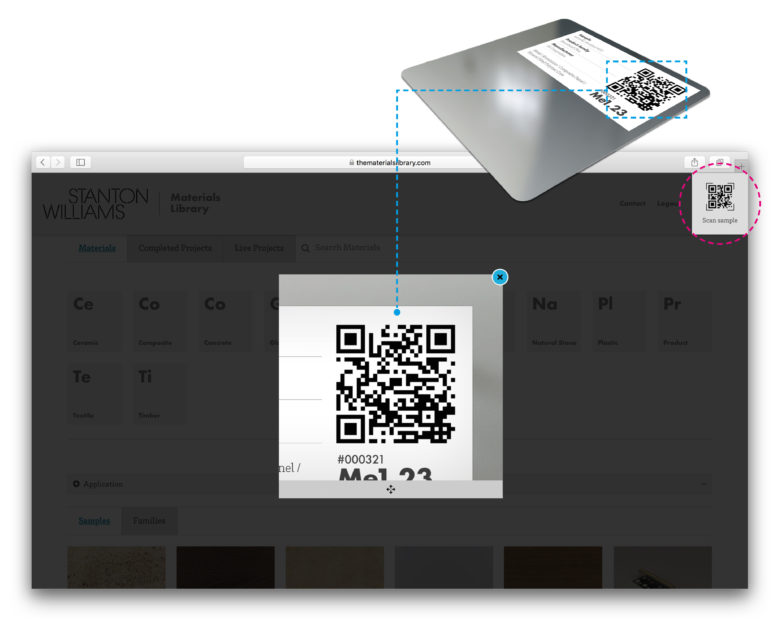 The Materials Library Software also enables the documentation of your practice's materials knowledge and past experiences, and provides a framework from which to develop a wider knowledge of materials, commercial products and technologies that are essential in professional working practice, creating a clear relationship between materials, their performance and application.
Once installed, Materials Council will train staff to ensure the library's continued, reliable and independent operation. If required, the system is designed to offer stand-alone materials library operation without the need for dedicated staff.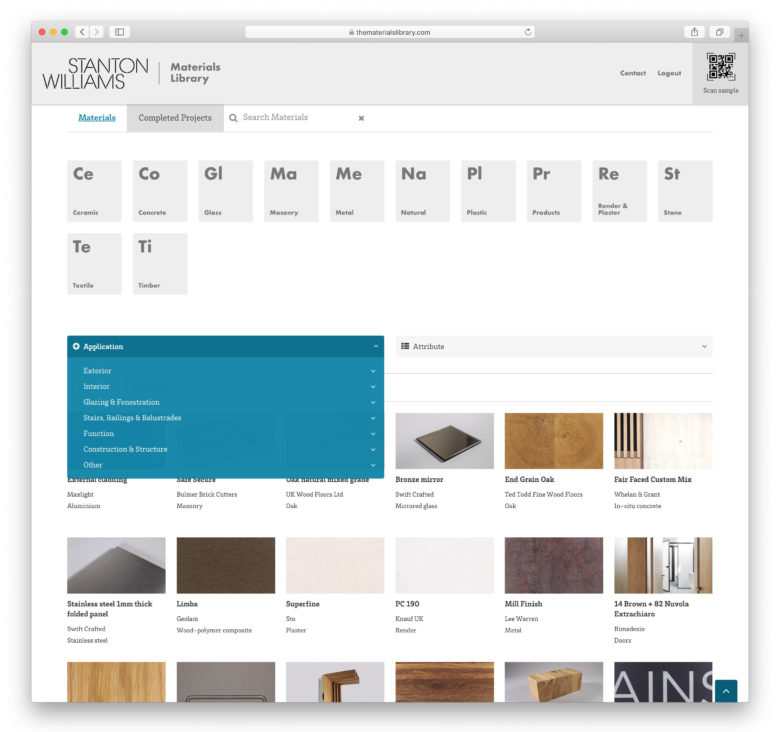 The software's 'responsive' design ensures it displays correctly and fully functions on PC, mobile and tablet devices of all sizes, in both landscape and portrait orientations. Users can conveniently access the library from their personal mobile or tablet devices and use the hardware's integrated camera to scan sample QR codes.
The software is in continuous development by Materials Council's in-house team of developers, adding new functionality and addressing user feedback. As a software licensee, the development team provide ongoing, ad hoc technical support to guarantee the smooth operation and integration with your IT systems and hardware.
Contact Brad Turner to learn more about our Materials Library Software or to arrange a demonstration: turner@materialscouncil.com