In the Scale of Carbon
19-23 September 2013
Super Brands London, London Design Festival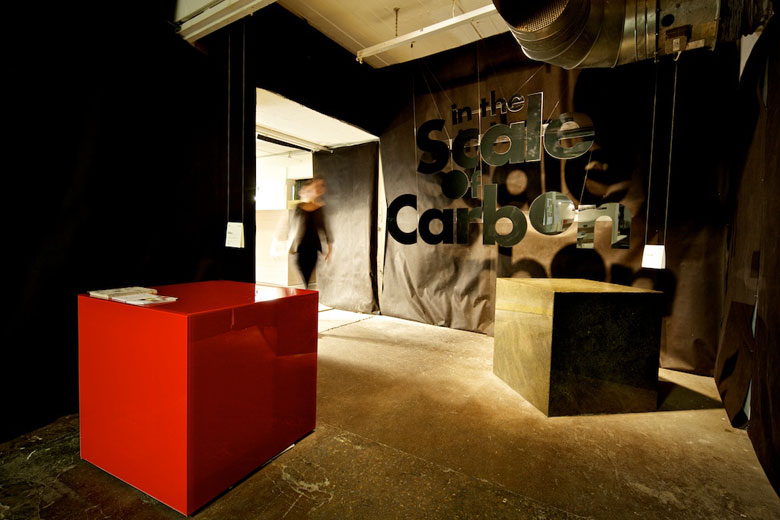 As a measure of sustainability, buildings, materials and processes are commonly judged by their 'embodied carbon' – the amount of carbon dioxide (CO2) that is produced during their operation or manufacture. CO2 accounts for 76% of all greenhouse gas emissions making it the primary contributor towards climate change, but, by its nature, quantities of this colourless gas remain frustratingly intangible.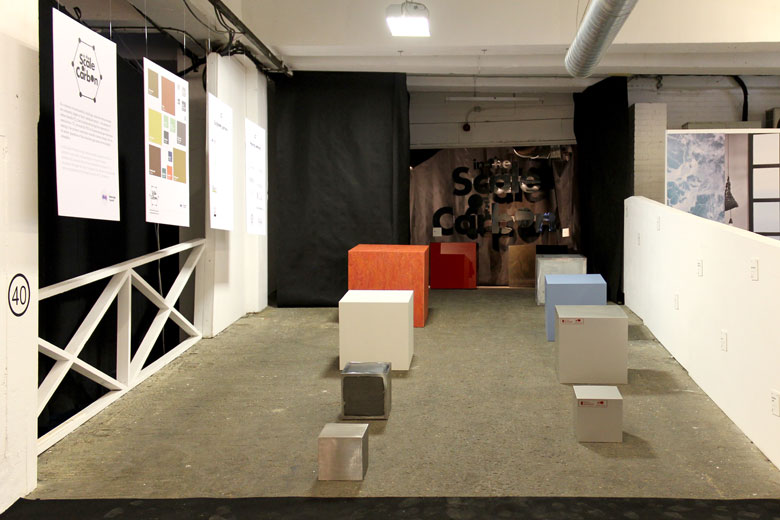 In the Scale of Carbon brings carbon dioxide emissions out of the abstract by physically representing the volume of various architectural materials that can be produced for one tonne of CO2 emissions. The larger the cube, the greater the volume of material that can be manufactured for the same quantity of CO2 emissions.
A concept devised by independent materials consultants Materials Council, using data verified by Dr Craig Jones of Circular Ecology, the leading authority on embodied carbon, and designed in collaboration with London-based RAW Architecture Workshop.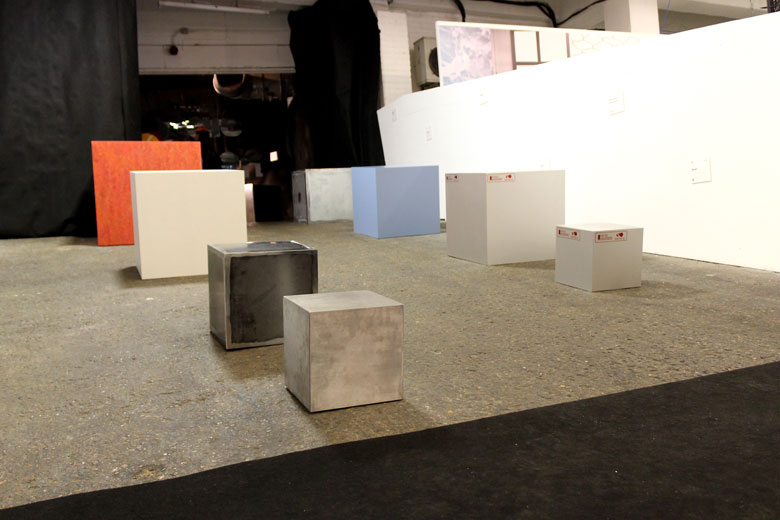 Download the free infographic poster here.

A big thank you to our material sponsors for making the exhibition possible by providing materials and fabrication.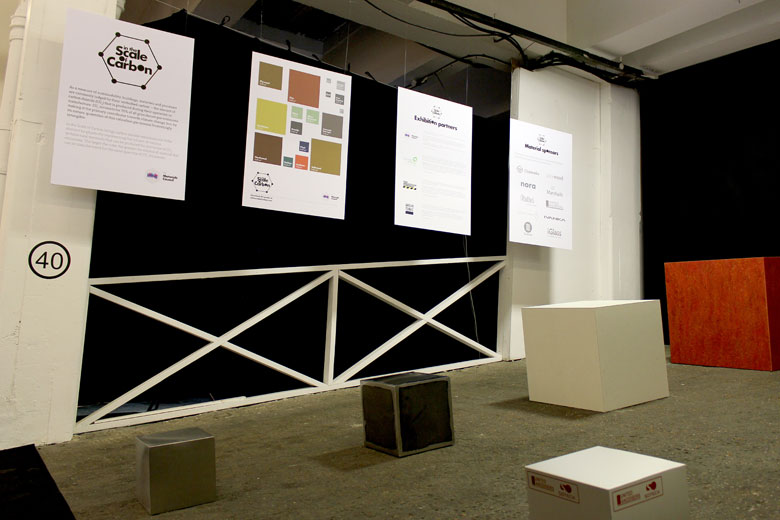 Clayworks manufacture award-winning seamless natural unfired clay plaster systems for walls and ceilings. Their completely reusable, recyclable or compostable plasters are a cost effective, high-performance, natural and sustainable alternative to traditional gypsum plasters.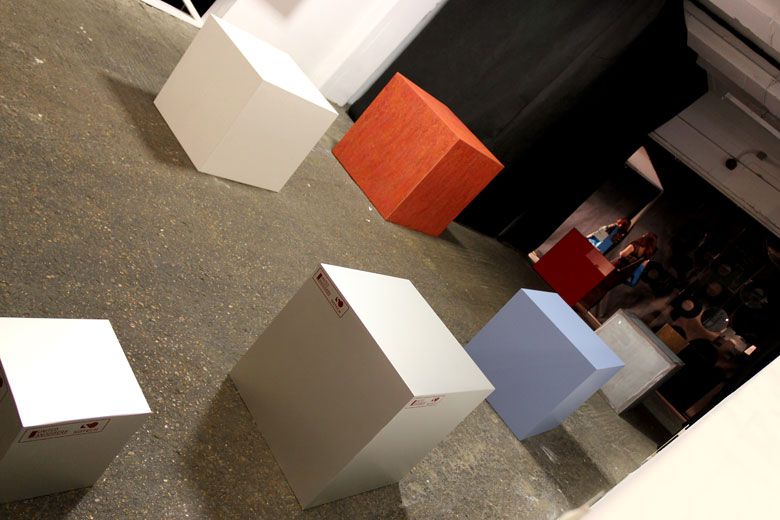 Leading hardscaping and interior natural stone supplier to the domestic and commercial markets.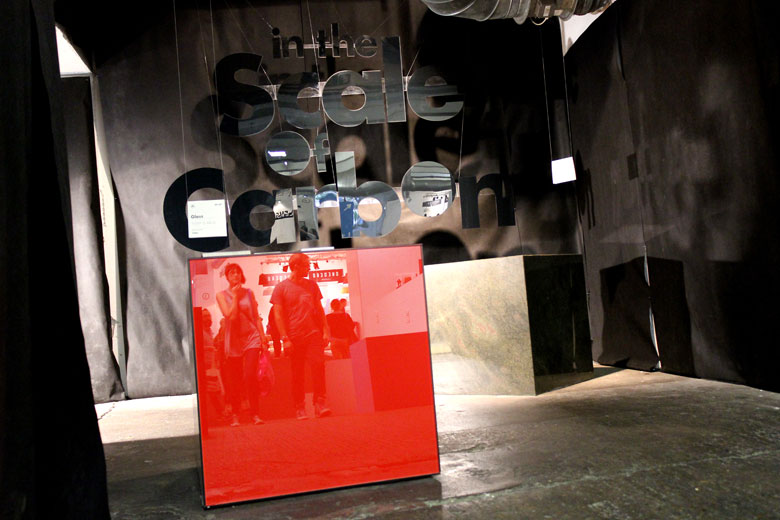 Forbo Flooring Systems is a global player in high-quality commercial and residential floor coverings with more than 150 years of experience. We focus on environmentally friendly, functional and design-oriented floors.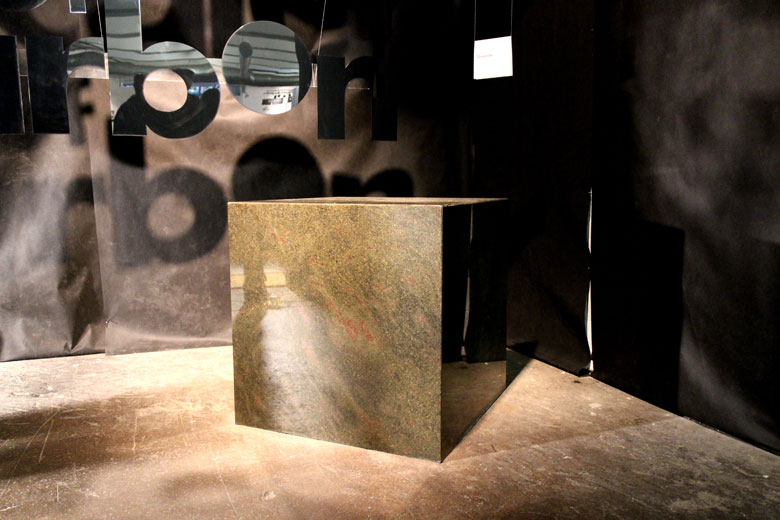 Bolefloor is the world's first industrial-scale manufactured hardwood flooring with naturally curved lengths that follow a tree's natural growth.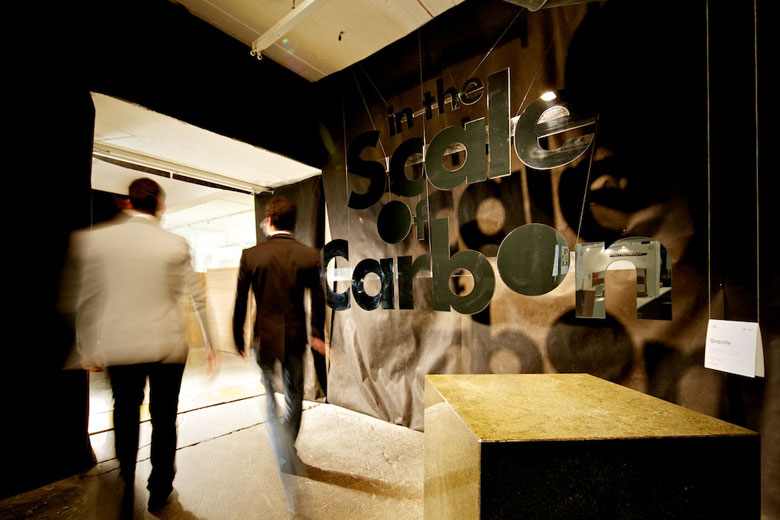 IVANKA Studio and Concrete Factory is a Budapest headquartered firm founded by Katalin Ivanka and Andras Ivanka in 2003. Its endeavour is to create desire by envisaging distinctive designs and to execute them with the background of an organized technological drive. Their work is based on the versatile nature of CONCRETE – main material chosen for creative expression through discovering unexplored attributes.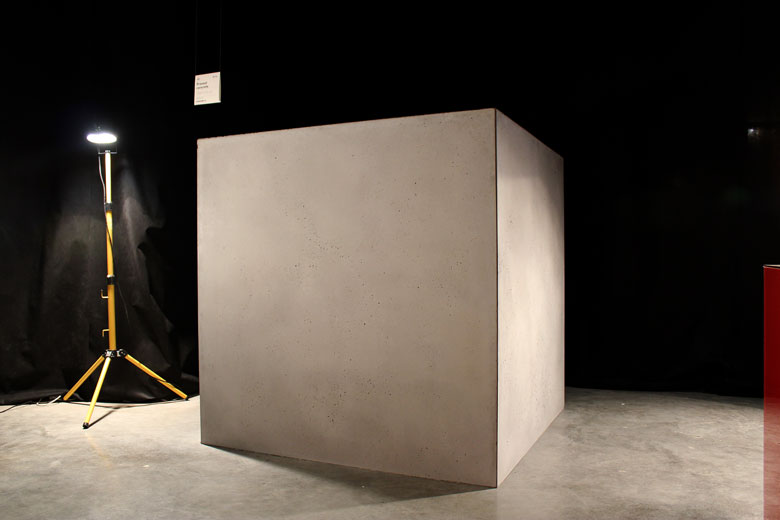 United Anodisers is the world's largest producer of Anolok II Grey colour finishes and has the widest range of architectural anodised colour options in Europe. The two plants can produce in excess of 1 million square metres a year in any one of 40 different colours.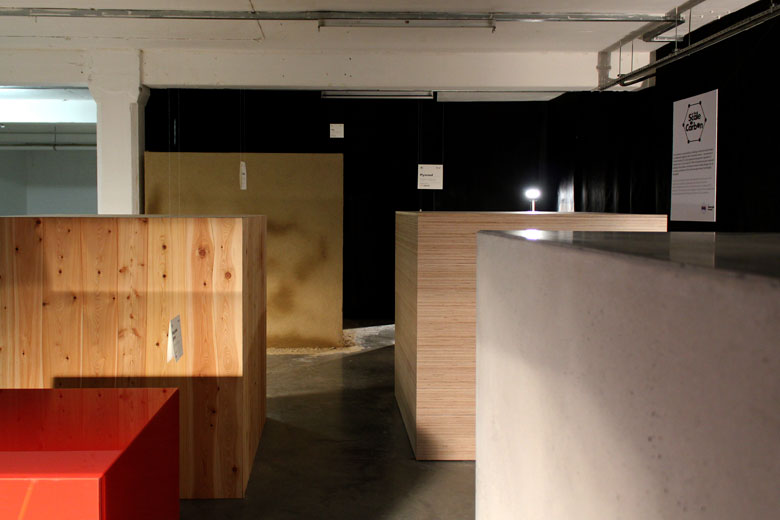 iGlass UK Ltd is based at our state of the art manufacturing glass plant in Luton near the M1 with easy access to both London and The Midlands. The venture is the result of the coming together of two established names in the glass and construction industry dedicated to providing an all inclusive bespoke service to the glass industry.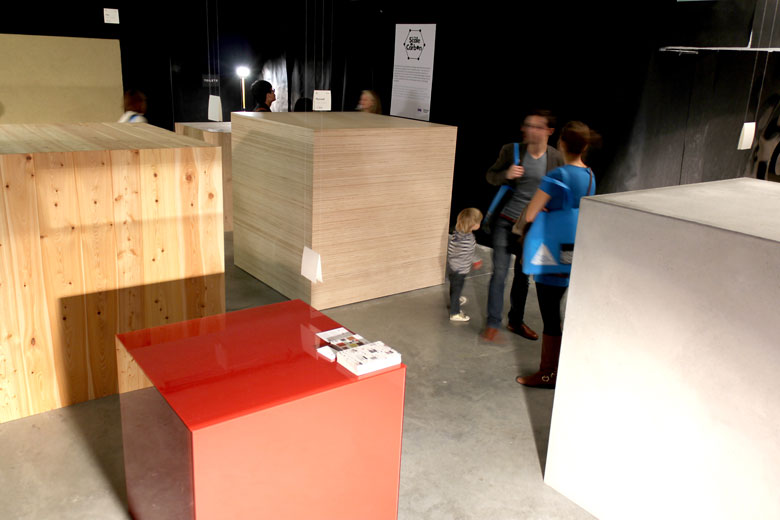 More than just welders, "Metalworks London" is a full service custom metalwork fabrication and design shop located in Brixton, London. Metal Work London design and create furniture, ornamental and architectural metal, railings, signs, retail fixtures, gates, lighting fixtures, and more.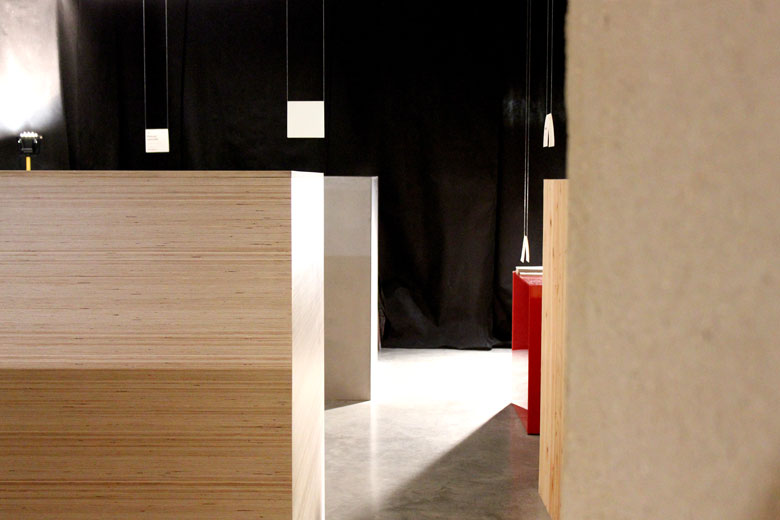 For you to turn your design ideas into reality, we make a natural and innovative architectonical material that offers unlimited design freedom. Plexwood is built-up from wood veneers glued cross-wise. Because of its build-up and way of production, plexwood is a very strong material with a unique linear appearance that can be applied conceptually for the entire interior. Our versatile products are durable and made to order, produced with regard for people and environment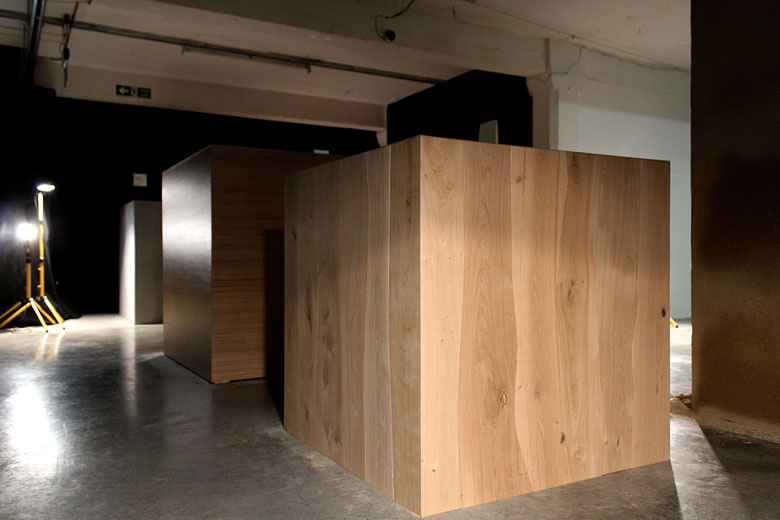 nora systems is the global market leader for rubber floor coverings and floor covering systems. With innovative strength and quality 'made in Germany', the company with its products and services support architects, planners, construction developers as well as manufacturers in achieving their aim of designing healthy and aesthetic interiors.