Material Match
10-12 February 2015
Surface Design Show, London
Surface Design Show 2015: Materials Council presents a world first Materials Speed Dating event, matching lonely designers with the material of their dreams.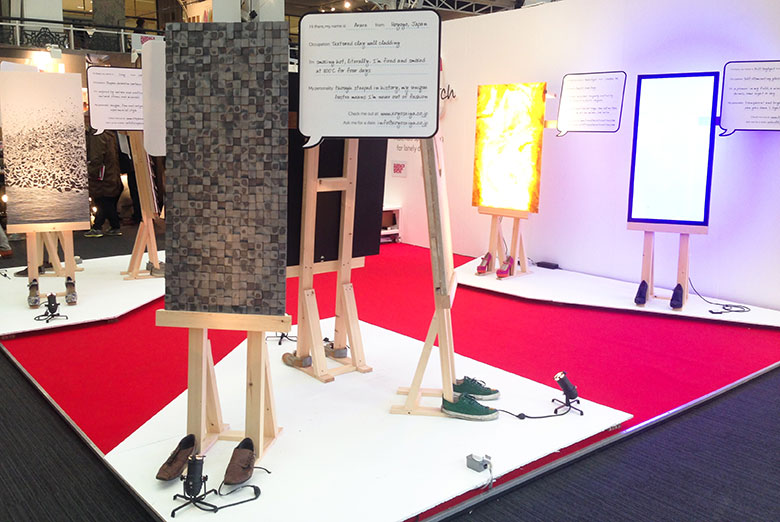 Eligible material singles vied to win affection and be taken home. From down-to-earth, natural types to the trendiest technologies able to light up any room with their personality. Did you find your perfect materials match?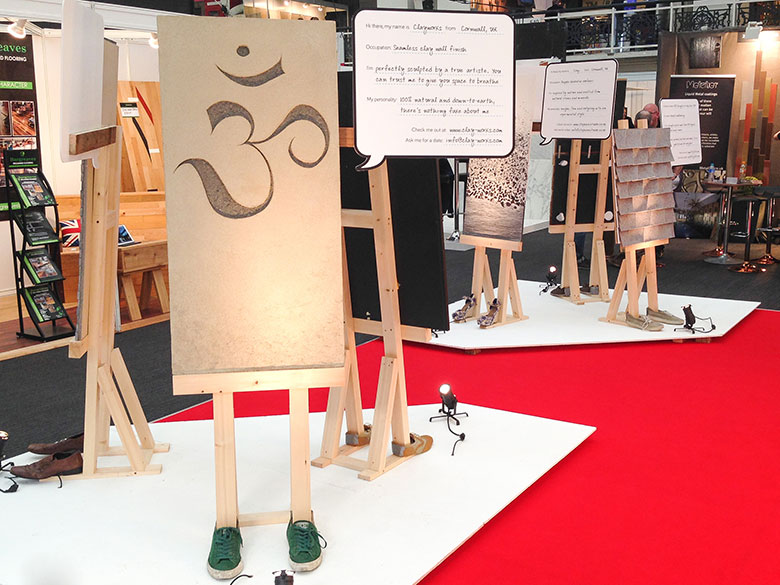 .
Read the dating profiles of our carefully selected, unattached materials below. Maybe they're still available for a date…
.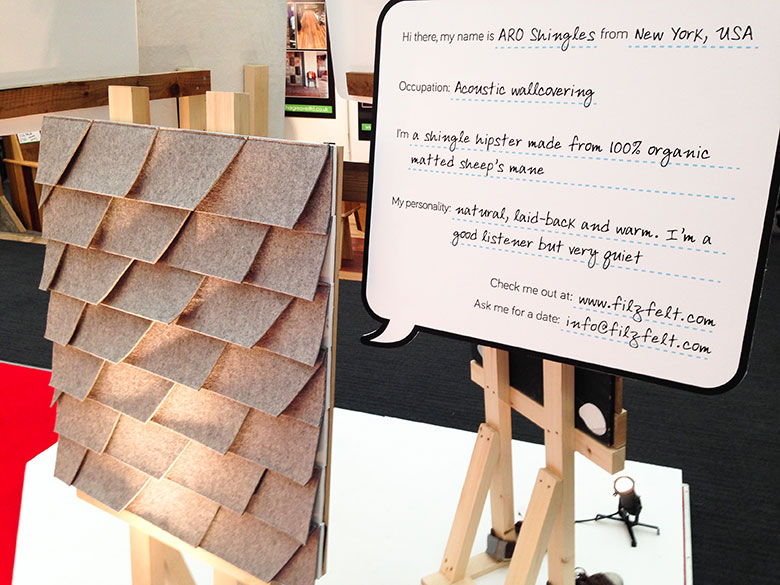 Hi there, my name is

ARO Shingles

from

New York, USA

Occupation: Acoustic wallcovering

I'm a shingle hipster, made from 100% organic matted sheep's mane

My personality: natural, laid-back and warm. I'm a good listener but very quiet
.

Hi there, my name is

Crag

from

Cornwall, UK

Occupation: Bespoke decorative surfaces

I'm inspired by nature and made from natural stones and materials

My personality: Unique, fun and outgoing with a unique style
.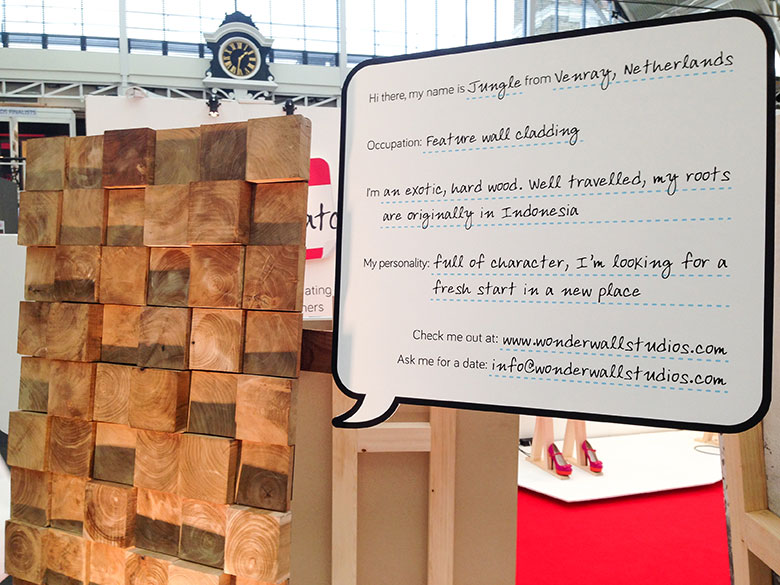 Hi there, my name is

Jungle

from

Venray, Netherlands

Occupation: Feature wall cladding

I'm an exotic, hard wood. Well travelled, my roots are originally in Indonesia

My personality: Full of character, I'm looking for a fresh start in a new place
.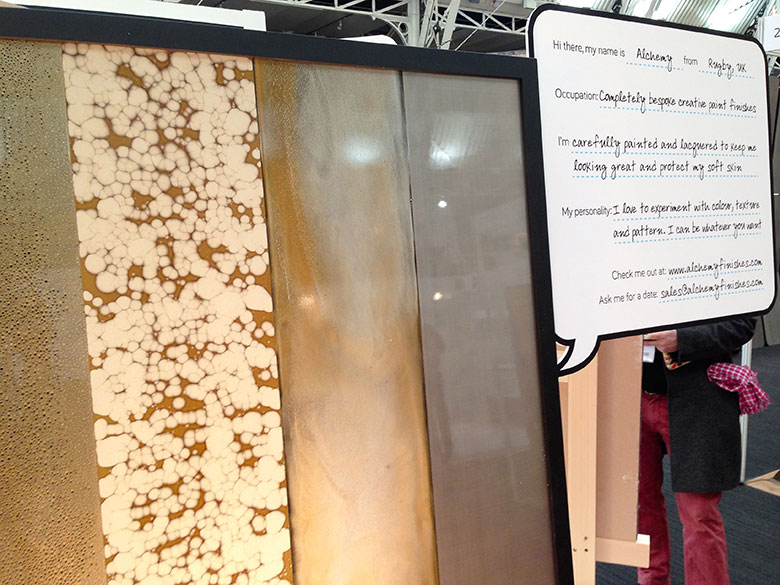 Hi there, my name is

Alchemy

from

Rugby, UK

Occupation: Bespoke creative paint finishes

I'm carefully painted and lacquered to keep me looking great and protect my soft skin

My personality: I love experimenting with colour, texture and pattern. I can be whatever you want
.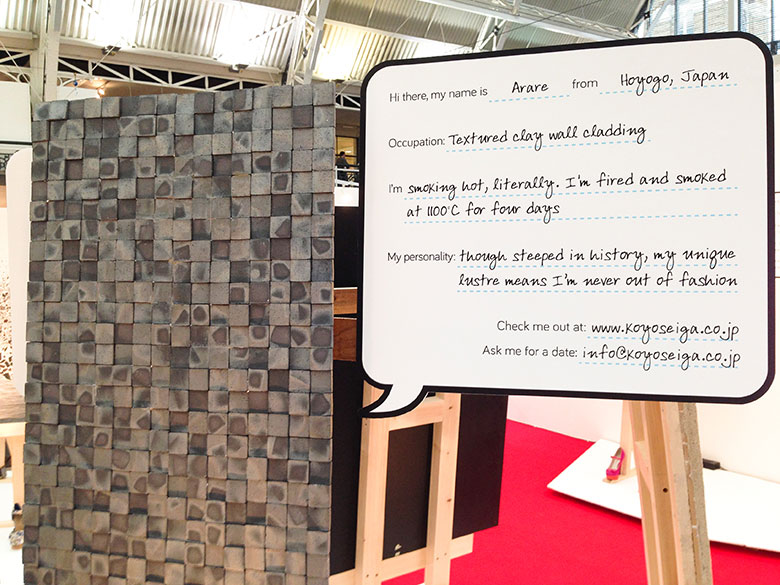 Hi there, my name is

Arare

from

Hyogo, Japan

Occupation: Clay wall cladding

I'm smoking hot. Literally. I'm fired and smoked at 1100°C for four days

My personality: Though steeped in history, my unique lustre ensures I never go out of fashion
.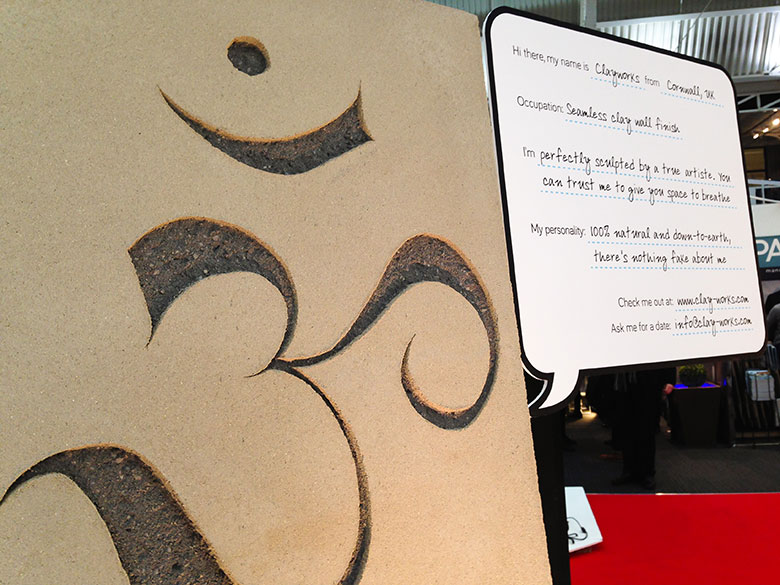 Hi there, my name is

Clayworks

from

Cornwall, UK

Occupation: Seamless clay wall finish

I'm perfectly sculpted by a true artiste. You can trust me to give you space to breathe

My personality: 100% natural and down to earth. There's nothing fake about me
.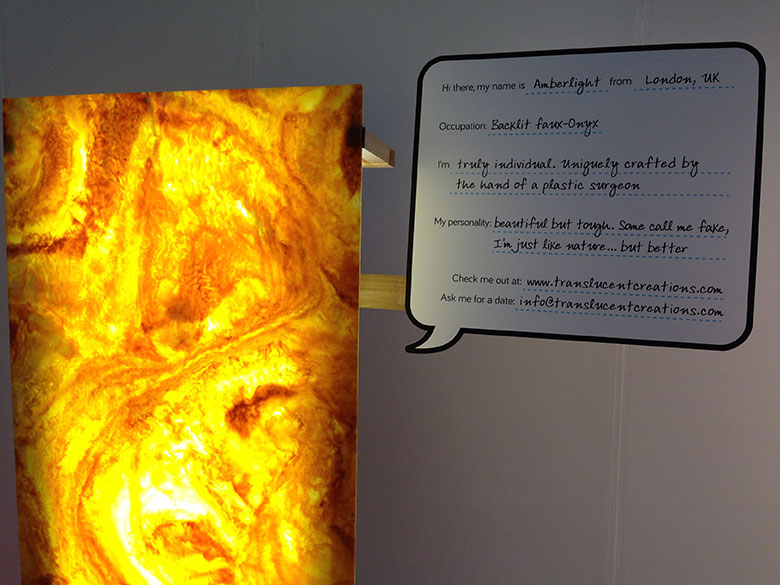 Hi there, my name is

Amberlight

from

London, UK

Occupation: Backlit faux onyx

I'm truly individual. Uniquely crafted by the hand of a plastic surgeon

My personality: beautiful but tough. Some call me fake… I'm just like nature, but better
.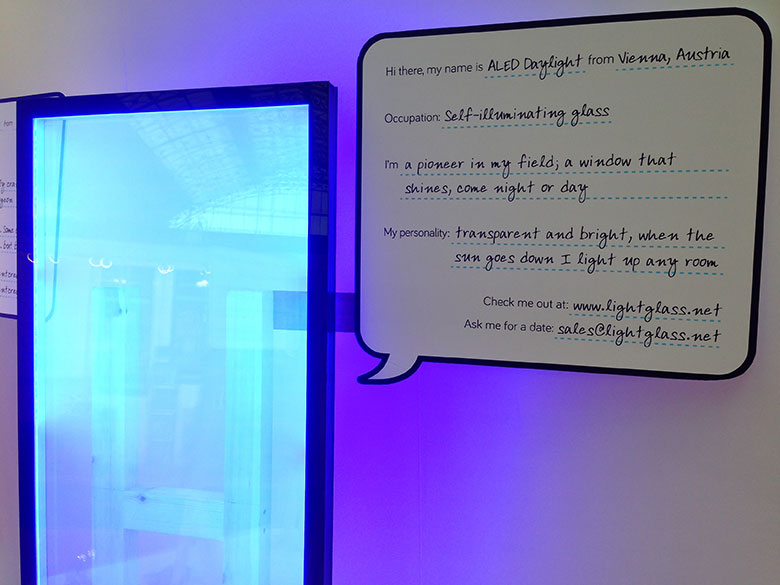 Hi there, my name is

ALED Daylight

from

Vienna, Austria

Occupation: Self-illuminating glass

I'm a pioneer in my field; a window that shines come night or day

My personality: transparent and bright, when the sun goes down I light up any room
.
.