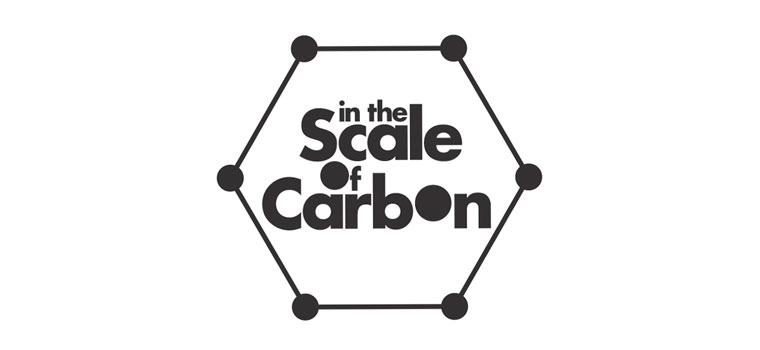 As a measure of sustainability, buildings, materials and processes are commonly judged by their 'embodied carbon' – the amount of carbon dioxide (CO2) that is produced during their operation or manufacture. CO2 accounts for 76% of all greenhouse gas emissions making it the primary contributor towards climate change, but, by its nature, quantities of this colourless gas remain frustratingly intangible.
In the Scale of Carbon brings carbon dioxide emissions out of the abstract by physically representing the volume of various architectural materials that can be produced for one tonne of CO2 emissions. The larger the cube, the greater the volume of material that can be manufactured for the same quantity of CO2 emissions.

A concept devised by independent materials consultants Materials Council, using data verified by Dr Craig Jones, the leading authority on embodied carbon, and designed in collaboration with London-based RAW Architecture Workshop.
Exhibition design
The primary aim for RAW was to create a concept that communicated facts with immediate impact. Visual simplicity, sense of scale, a touch of theatre, and the production of an engaging spectacle were central to the concept.
A series of simply detailed cubes, manufactured from of a broad range of typical construction and finishing materials and fabricated to look like homogenous blocks, graduate from smallest to the largest – over two metres tall.
A large 'black box', almost club-like in it's feeling and appearance, is the setting for the installation. Each cube of material has unique size, colour, tone and textural qualities forming part of the overall composition.
Spectators can meander in and amongst the cubes allowing a greater appreciation of the scale of carbon, for both the participant and passer-by, whilst simultaneously creating a landmark and gathering place for people to come together within the wider context of the exhibition.
Material sponsors
Thank you to our materials sponsors for making this exhibition possible by kindly providing materials and fabrication.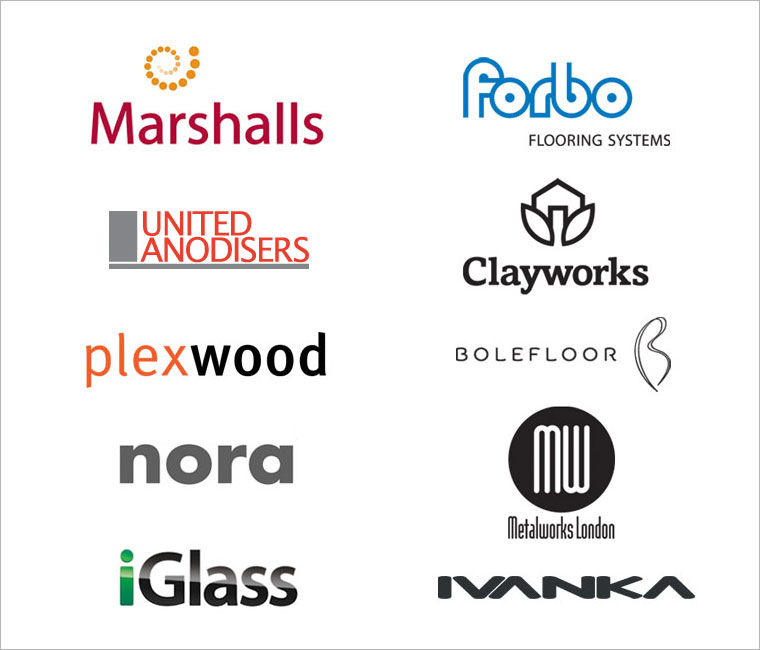 Marshalls – hardscaping and interior natural stone
Forbo – commercial flooring systems
Bolefloor – naturally curved hardwood flooring
Clayworks – natural clay plaster systems
United Anodisers – architectural anodising specialists
iGlass – glass specialists
Metalworks London – full service custom metalwork fabrication and design shop
plexwood – innovative glued-veneer timber products
nora – rubber floor coverings and floor covering systems
Ivanka – Studio and Concrete Factory
Exhibition details

In the Scale of Carbon will take place between September 19 – 22 at Super Brands London during London Design Festival 2013.
Trade registration – Register to visit before 13 Sept and save £10 entry fee.
General public – Purchase tickets online before 13 Sept 2013* and save 20%!
Adult & student
£8* in advance / £10 on the door
Child 5-16 yrs
£5
Under 5's
Free
Visitors will be able to purchase tickets online and on the door throughout the duration of the exhibition.
About Materials Council

The London-based Materials Council are exhibition curators and independent materials consultants to the architecture and creative industries.
We are the specialists in the research, comparison and selection of materials for architectural applications. Materials Council caters to creatives and manufacturers by supporting the architectural design process and informing the communication, implementation and development of architectural materials and new technologies.
It was established in 2012 by Ian Hunter and Brad Turner, former materials researchers at Foster + Partners architects, and founding partner Architonic.
About Architonic

With a carefully considered showcase of over 120,000 premium design products and materials, Architonic is the number-one online community for architects, designers, home-owners and design enthusiasts. 16 million visitors a year choose Architonic as their guide to the very best of current design.
Based in Zurich, Architonic AG is an internationally based team of architects, designers, IT experts and marketing professionals. Our key aim is to generate up-to-the-minute and relevant expert information and knowledge, and to distribute this across the Architonic community of architects, designers, researchers, manufacturers and retailers.
About Dr Craig Jones

Dr. Craig Jones is a director at Circular Ecology Ltd, who are resource efficiency, life cycle assessment and footprinting experts. Craig is a leading expert in embodied carbon assessment and is best known as the author of the Inventory of Carbon & Energy (ICE) database from the University of Bath – an embodied energy and carbon database for building materials that has been downloaded by over 15,000 people from around the world.
Craig provided the data to carbon footprint the construction of the London 2012 Olympics and tailored an embodied energy and carbon database for the $22 billion Masdar city in Abu Dhabi, which aspires to be the first zero carbon, zero waste and car free city. Craig wrote the first book dedicated to embodied carbon in construction and gained his PhD by the rare route of publication, which involved publishing 9 academic articles on the topic of embodied carbon and life cycle assessment.
About RAW Architecture Workshop

RAW Architecture Workshop was founded by Graeme Laughlan in London, 2010. Graeme spent the previous six years in Norman Foster's London office where he was associate partner responsible for several major UK and international projects and competitions.
RAW continues to develop the core values instilled at Foster+Partners. Rigour, determination, ambition, entrepreneurialism, common sense, high production standards and the desire to stretch ourselves beyond the brief and the expectations of the client. The studio does not pursue any particular theories or styles through the work, but instead the focus is on solving problems and designing great buildings to work specifically for each client. Function definitely comes first.