Concrete
Nine Elms to Pimlico bridge competition proposal Brad Turner.

April 14, 2015.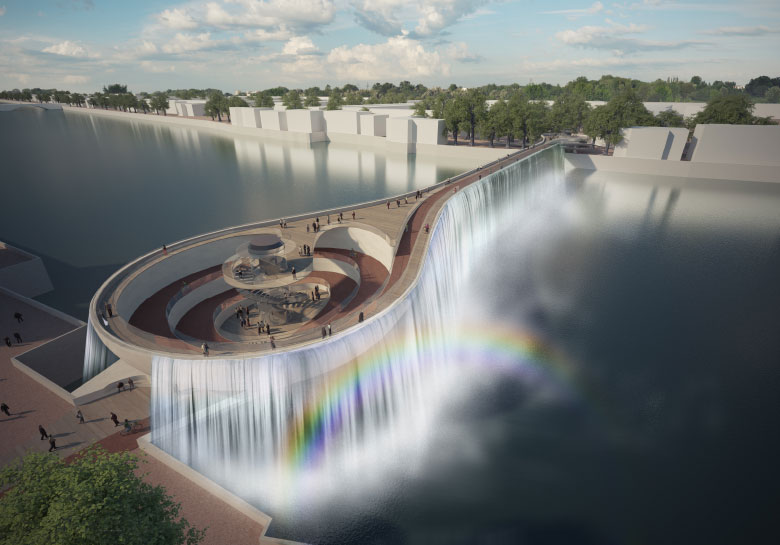 Materials Council collaborated with EPR Architects and Jane Wernick Associates on a recently revealed joint proposal for the Nine Elms to Pimlico bridge competition to find a new pedestrian and cycle transport route spanning London's Thames river.
The proposal was one of 75, initially anonymous, designs submitted by established and upcoming teams of architects and engineers from around the world and was one of the most widely published proposals in the competition press.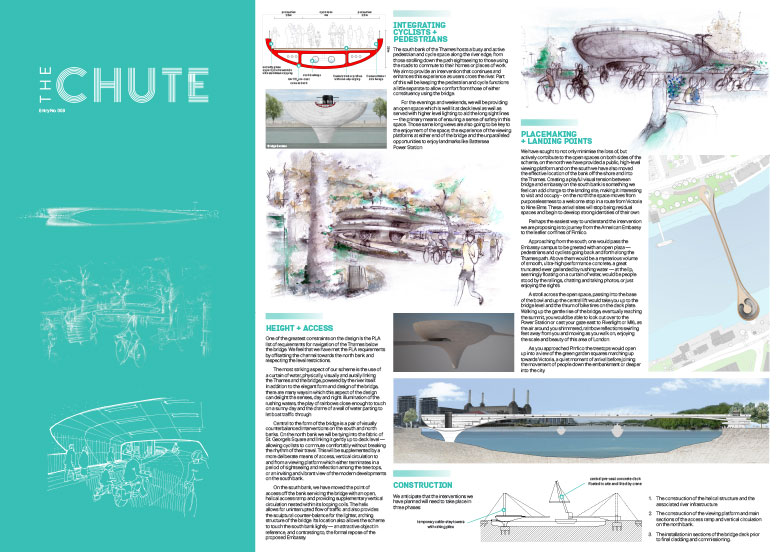 The design proposes a curtain of water projecting from both sides of the bridge deck, visually and aurally connecting with the Thames. The flowing water dramatically parts to allow boats to pass under and the crashing sound disguises the sound of the busy highways at either end of the bridge.
The water is intended to be siphoned directly from the Thames and pumped to the top of the bridge using energy generated by the current of the river. Spiralling access ramps are employed to reach the required bridge elevation stipulated in the competition brief. Ultra High Performance Concrete was proposed to provide the requisite structural strength without the need of a suspension system.
Read the full proposal on the competition website.