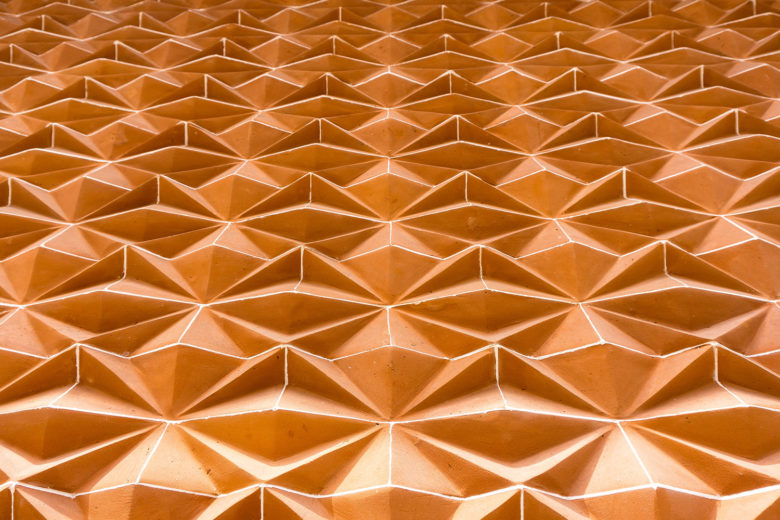 Client: Squire + Partners
Project: 'Kingwood', Hans Place, CNC decorative brickwork
---
A project demonstrating a synthesis of traditional craftsmanship and contemporary digital fabrication techniques to establish a modern vernacular; Kingwood, Hans Place, is a high-end residential development seated amongst a row of Victorian townhouses in central London's Knightsbridge.
Materials Council's involvement in this tasteful development was in the creation of the decorative brickwork that is the defining element of this building. Squire + Partners' design for the geometric brickwork is a contemporary homage to the hand-carved elements seen on the adjoining properties. As is often the case, the apparent effortless elegance of the bespoke brickwork was far from simple to achieve.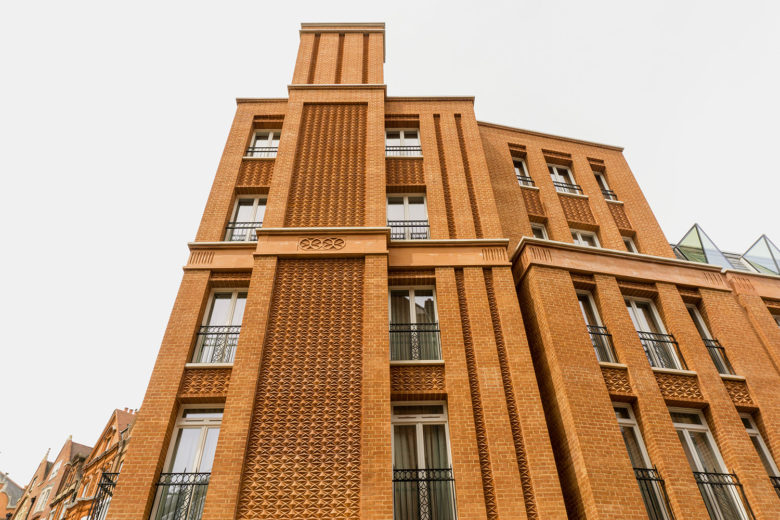 The apparent effortless elegance of the bespoke brickwork was far from simple to achieveThis project required a balance between the planning demands of this historic neighbourhood and the ambitions of the design team. In order to sit harmoniously, and importantly to receive planning approval, the building had to be constructed from traditional hand-cast red clay bricks. Yet the facetted form of the bespoke bricks and Squire + Partners' determination to have razor-thin single millimetre grout lines posed a series of challenges. In all aspects, precision was the name of the game.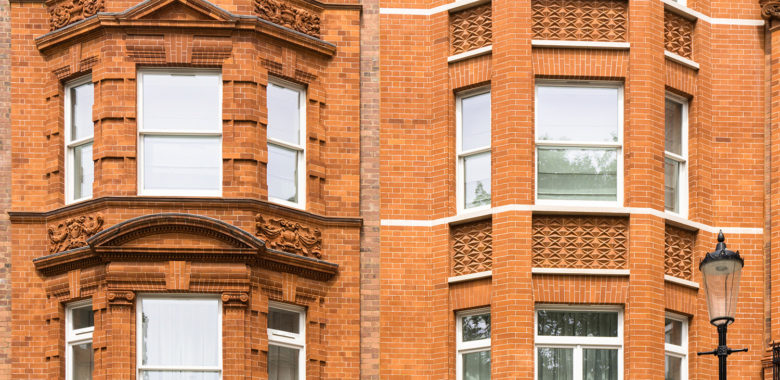 Simply casting the bricks into the desired form wasn't an option. The shrinking, swelling and warping of the hand-formed clay caused a misalignment of the design, resulting in a finish below the exacting standards of the architects.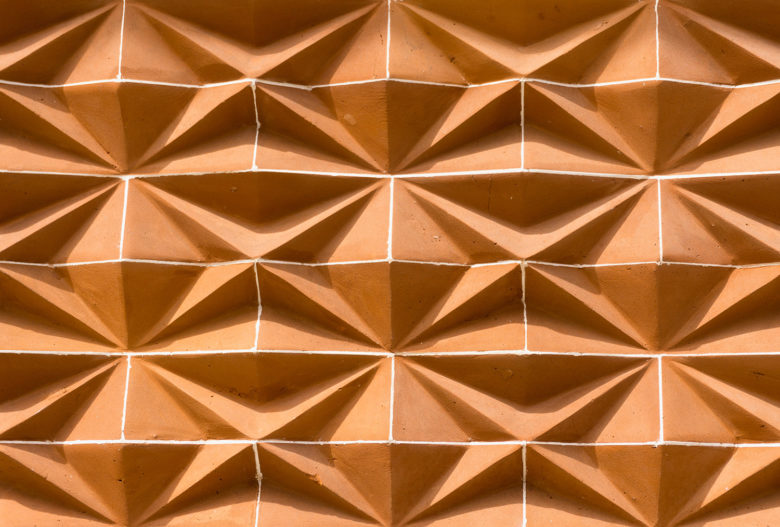 Materials Council supported the design team in resolving this issue, eventually working with a number of highly skilled masonry companies more accustomed to producing classical stone statues and complex carvings than working with brick. Through testing, experimentation and many exploded bricks, a robotic CNC solution was found that could machine the ashlared bricks into desired forms. We also had to consider a number of more pragmatic concerns such as the storage, delivery and anticipated failure rate during the production process.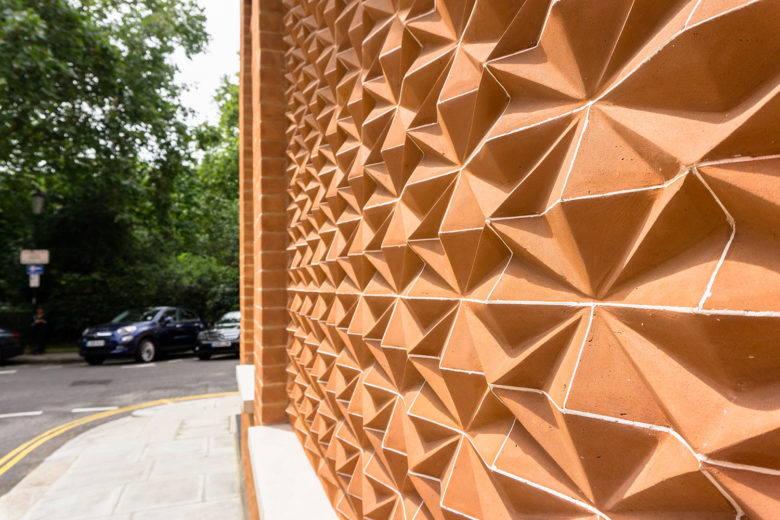 With a final bit of hand-craft applied by skilled brick-layers, this project has been a success in asserting a powerful modernity, yet sitting harmoniously with it's traditional neighbours.