To accompany the Whiter than White exhibition Materials Council have produced a free-to-download research report exploring the issues surrounding the selection and implementation of white materials in architectural applications.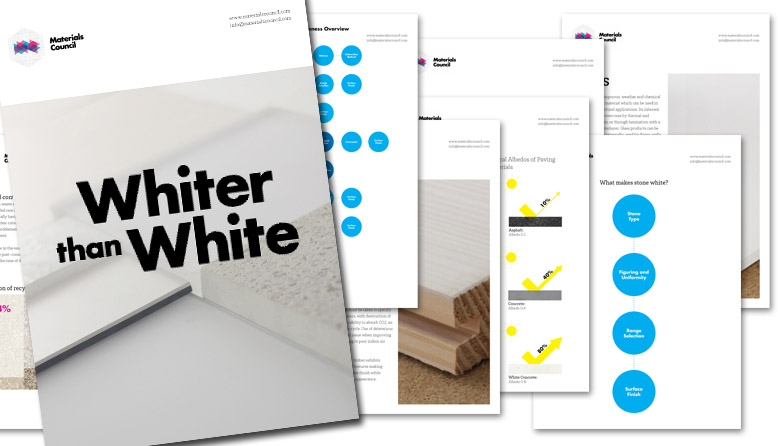 The illustrated report looks at the practical design implications that must be taken into account when specifying white materials, and the origin, composition and processing these materials must go through to make a final usable product.
By examining each stage of a material's production we can understand how the choices we make and the design constraints placed upon us influence the appearance, cost and performance of a material. Understanding these influences allows us to make better and more informed material comparisons and choices.