For Surface Design Show 2015 Materials Council hosted the world's first materials speed dating event, looking to match lonely designers with the material of their dreams.
Invited by the show organisers to take the reins of this year's Future Thinking area, Materials Council chaperones Ian and Brad showed a range of materials in a light-hearted and engaging way, anthropomorphising a select few human-scale samples.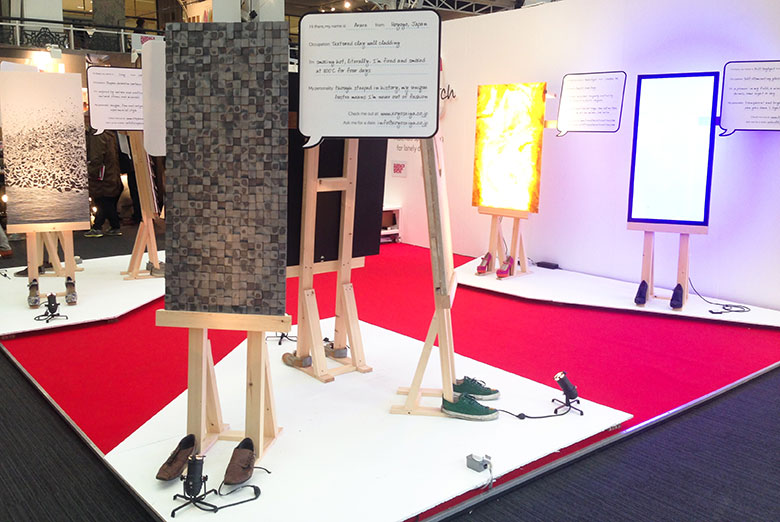 The eligible material singles included hipster wool-felt shingles from New York, a down-to-earth clay plaster from Cornwall and self-illuminating glass from Austria that brightens up any room.
See the pictures from the show and the dating profiles of each material in our Exhibitions & Events section.