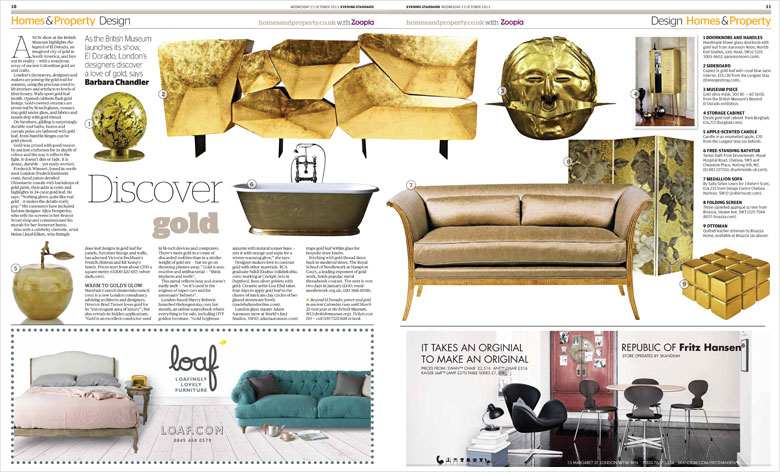 Materials Council have been quoted by the Evening Standard's design editor Barbara Chandler in an article about gold featured in the Homes & Property supplement.
The article looks at the use of gold in design with Materials Council highlighting some of the more performance-focused uses of the material:
"Materials Council (materialscouncil. com) is a new London consultancy advising architects and designers. Director Brad Turner loves gold for its "extravagant aura of luxury", but also reveals its hidden applications. "Gold is an excellent conductor used in hi-tech devices and computers. There's more gold in a tonne of discarded mobiles than in a similar weight of gold ore — but we go on throwing phones away." Gold is non- reactive and antibacterial — "think implants and teeth".
This metal reflects heat and doesn't easily melt — "so it's used in the engines of super-cars and for astronauts' helmets"."