Interviews / News
Materials Council interviewed by Architects ToyboxBrad Turner.

November 29, 2013.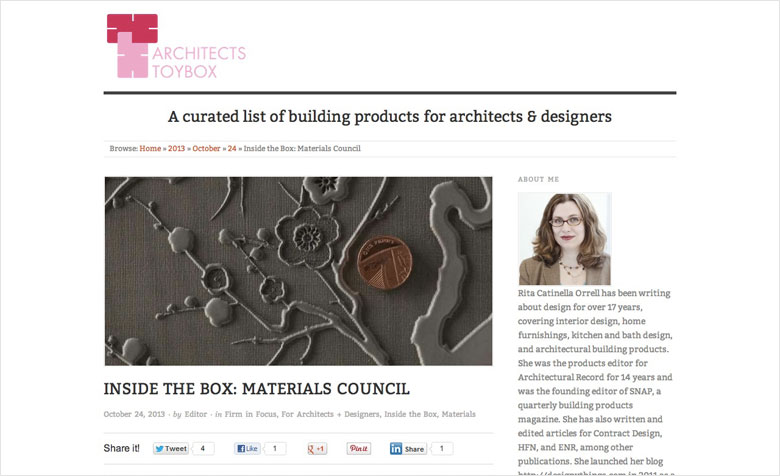 Materials Council's Ian Hunter was interviewed for the Architects Toybox blog last month by editor-in-chief Rita Orrell.
In the interview Ian was asked about the origins of the company, how we find out about materials and products and emerging materials trends.