Interviews / News
Materials Council interviewed in Design ExchangeBrad Turner.

April 23, 2014.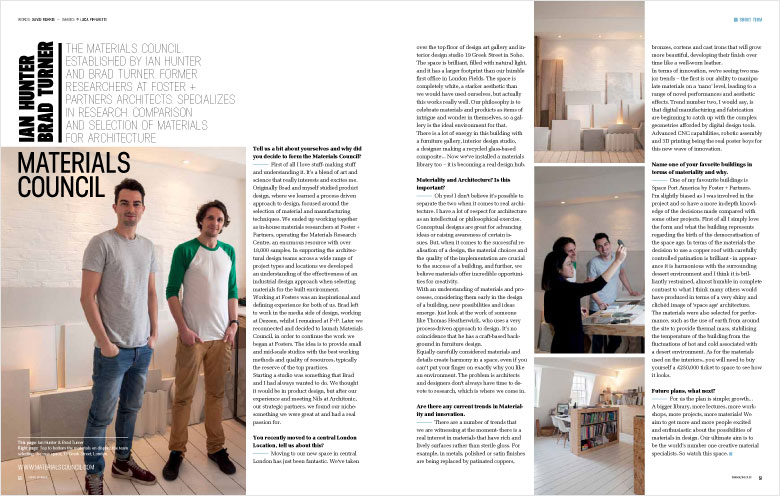 Materials Council were interviewed in the latest edition of Design Exchange magazine, Vol 1 2014.
In the article Ian talks about the background to Materials Council's formation, our new studio and library in Soho, current material trends in architecture and his favourite materials use in a building.
Get your copy here.